Monday, April 12, 2010
Posted by

Around the Way Girl
at 8:48 PM
No comments:
Links to this post

Made my way down to Chinatown Los Angeles this Sunday with my friend DJ Kalamari. The most cultured experience I have felt in a long time. We took the train from Long Beach,met a guy who insisted I take on a passion for racing and cycling.After he left us, Mother Theresa made her way into the hearts of the few that wanted her help.
BTW Free Medical Assistance at the Forum in LA on the 27th!

"Digging culture"
There is nothing more beautiful than witnessing people at the peak of their passion.Watching these kids digg for that
"rare"
beat, is like watching a kid in a candy store,better yet me at a Hair Convention.
The vibe was real and relaxed.The colors and the art was raw. I loved every moment even tho I know nothing about being a DJ.
Amazing Bohemian clothing vendors like http://www.gabrielaurizar.com/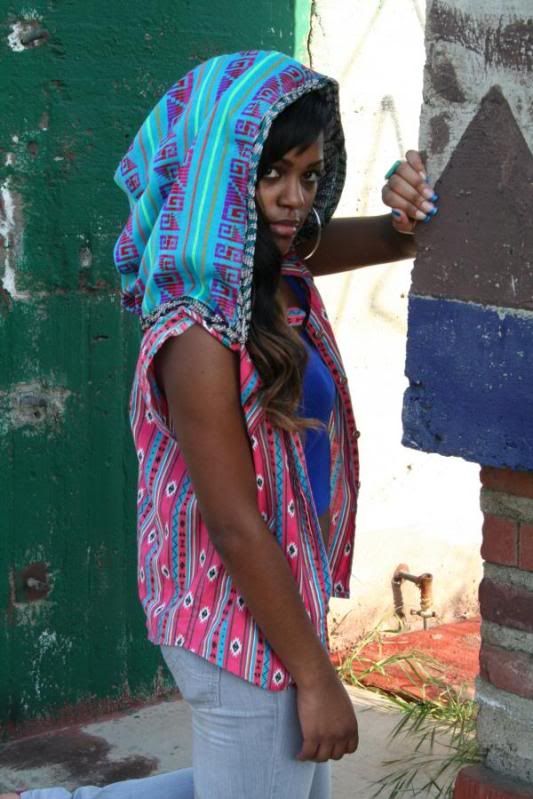 I Found these dope Door Knockers from http://www.etsy.com/shop/sistargirl
Bought some "Butter" and hopped back on the metro to Little Tokyo where the Cherry Blossom Festival was going on. Experienced some wonderful Curry Chicken at Green Bamboo. He took me out of my comfort zone with that!
Walked a block over to witness Graff artists working on a big wall piece,AMAZING.
I had an amazing Sunday,I feel so content and in love with art.
LA ART
So I look forward to spending more time with Arie and experiencing LA Through his eyes.
:))
Posted by

Around the Way Girl
at 3:21 PM
No comments:
Links to this post